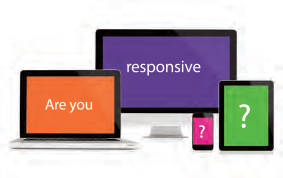 Is your website mobile friendly?
---
From a user perspective Google's responsive update is fantastic, tailoring search results to show the websites that will have the best experience for them will reduce user headaches, but for a business without a responsive website this is not great news. If you haven't already got a responsive site, now is the time to invest in one, this won't only help your search results on mobile but will future proof your website.
Without responsive design, many important services are difficult or even impossible to use. And because they're more difficult, people simply won't use them.
Talk to us today about how Blaze can help build you a responsive website.