Chela | Intelligent Chemical Cleaning Solutions
Chela came to us asking that we design them a new website for their long established chemical cleaning business. As well as creating a bold and clean new look, they were also very concerned about their SEO organic traffic.
Looking at their old site, it was easy to locate some of the big problems.
Built on Woocommerce, their old site had over 400 URLs, most of which had very little content and were weak.
Although they had a lot of technical data for the products they offered, not a lot of the content married up with relevant and high ranking key word rich content.
So before we started designing new website, our first task was to consolidate and reduce the number of URLS down to more content rich, relevant pages.
Secondly, we needed to develop additional content types for the site that were both relevant to the company and brand, but also in line with highly relevant key word searches for their sector.
We started by organising the content architecture into a logical pattern, making sure that the top level pages were easily visible and streamlining the user journey as follows:
a. User lands on page
b. User finds sector relevant to them
c. User is offered products solutions relevant to their sector.
d CTA of contact form or prompt to start chat with the client.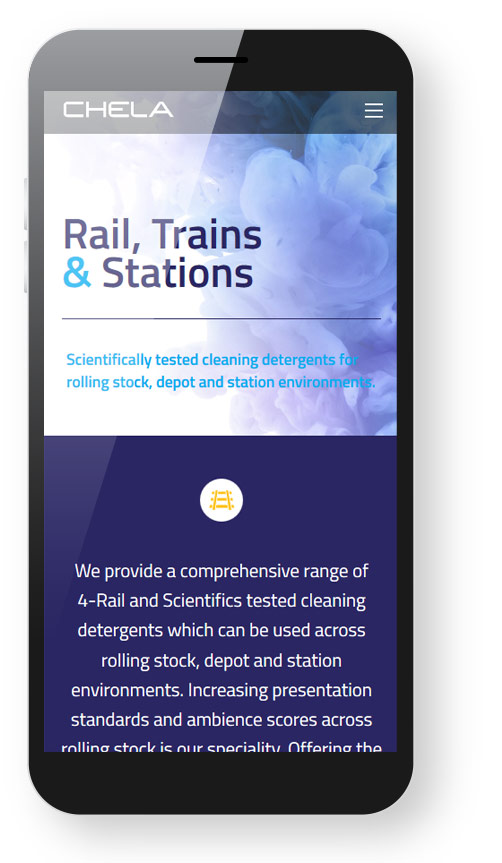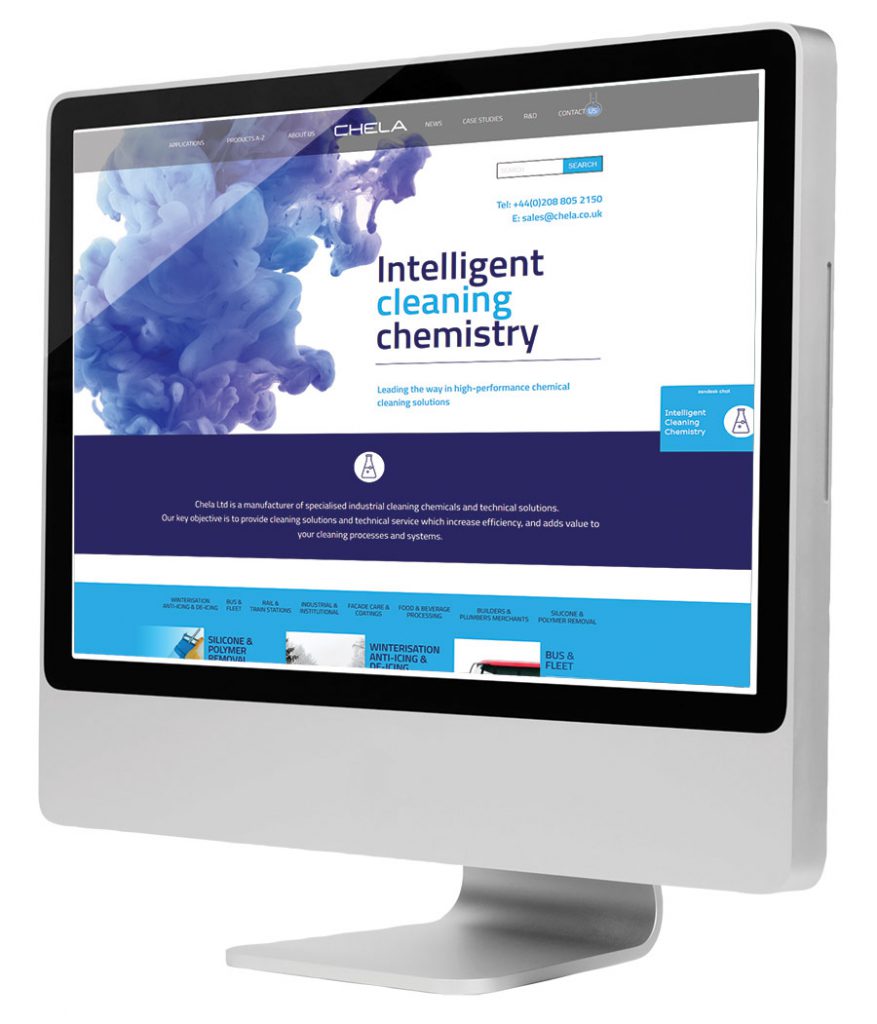 The other thing we did was to create content rich Case Studies for each sector. We then looked at typical key word searches relevant to common issues involved with cleaning, such as "How to remove chewing gum from seats". We then reverse engineered these typical Google searches into relevant "Cleaning Tips" posts that ended with cleaning product suggestions from the company that make them.
Other key features we built, which were designed to help increase user flow, general UX, and overall conversions:
a. A prime product mega menu – for users who know what they need and want quick access to it
b. An A-Z page. An AJAX filtered page where uses can cross filter between combinations of custom taxonomies we gave to the 300+ products. These were organised into 2 main areas: Sector add application, for fast and efficient live filtering and product searches.
c. Custom sector-based iconography to easily group products based on their prime sector.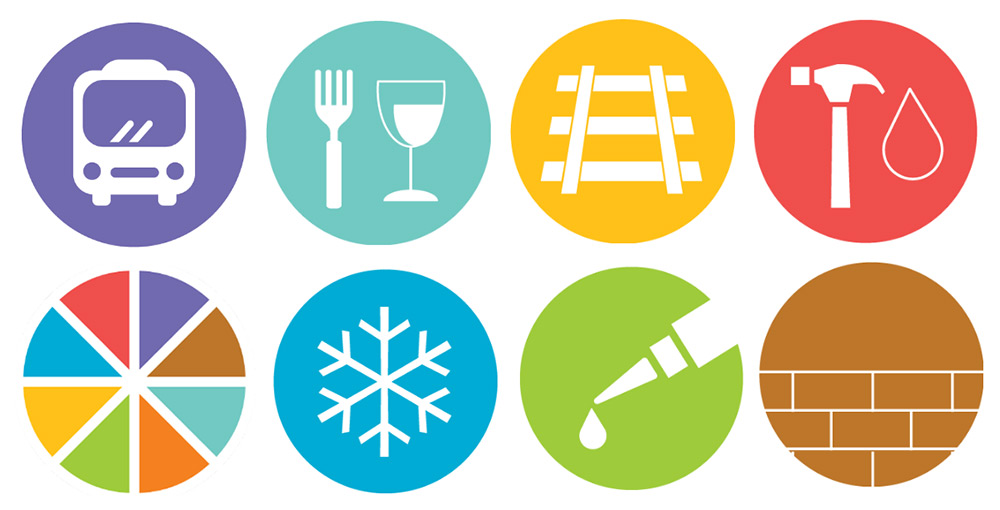 The new site was launched with a Pingdom page performance score of 95%